Ok, I have a confession. I am a big Keira Knightley and Sienna Miller fan. They may split opinion on their acting ability, but it surely can't be disputed how beautiful they are?! The Edge of Love even has the Brucie Bonus of not just Keira and Sienna, but Cillian Murphy too. Drool.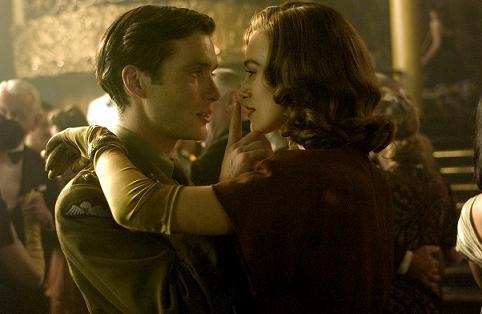 Anyway, back to the film! Set in wartime Britain, it is a complicated love story between two couples. With Knightley's husband sent to war, she begins an affair and faces the consequences when he returns. I was really hit by the realisation of how lonely war must have been for both those fighting, and those left behind. In such a terrifying situation for all, you can only imagine how frantically all sought solace and similarly struggled to return to normality once it was over.
A real highlight of the film was the incredible wardrobe throughout. I must admit that the outfits of both Miller and Knightley whilst in London did seem much more opulent than their circumstances would suggest, however I certainly wasn't complaining! However, the later parts of the film are a great lesson in the knitwear and tea dress combination that is perfect for transitional times of year.