Hello everyone,
It would appear that I have fallen into that deep dark hole of non blogging. Oops! Perhaps I have been slightly too distracted by the Dollydagger Model Search, Freddies of Pinewood and mainly my sewing machine (my, my, my, have I been busy).
Unfortunately I am not too well at the moment with a well documented (via Twitter) headache. Whilst I am suffering at home, I will get writing some blog posts as I have lots to share!
The start of October sees my blog celebrate being a whole year old!
Since starting my blog a year ago, I have fallen head first into the vintage world. My confidence has improved so much, I have met so many lovely people and also quite quickly gained a very full wardrobe of mid century goodness. Here are some of my favourite moments...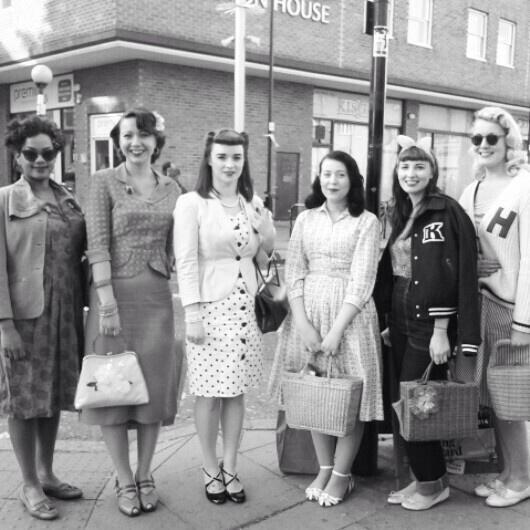 Meeting these lovely ladies!
Featured on the Vintage Brighton website
Goodwood Revival
Meeting Brighton based vintage ladies!
Our Isle of Wight Airstream holiday
And how could I forget my Dollydagger experience!
Here's to another year!
Hannah xxx